About us
---
We want to share with you what gives us the greatest pleasure - our curiosity and love for good food and the best hospitality for you. We want to infect you with passion for our cuisine and the joy of spending time together.
---
Bartosz Szymczak
CO-OWNER, CHEF, ROZBRAT 20
---
My path – as a chef, I was shaped by British cuisine. After many years of travelling and cooking in different countries, I have added an Asian twist to it. My professional path is a journey through flavours, ingredients and people. The journey that started in Great Britain took me through Asia until I finally reached Poland, the journey through and with people who have become my mentors. Tom Aikens and Lee Westcott taught me respect for the product, showed me how to organize work in the kitchen and infected me with a passion for cooking, which I continue to develop.
Rozbrat 20 path – in this place and with this team, we discovered our joint path. We play with the product but approach it with the exceptional respect. We share our cooking with you, where taste is the most important thing. The variety of textures in our kitchen is essential, but we would like you to remember the taste and enjoy it as much as we did when creating it.
My team – I was taught and impregnated for many years that there is no good kitchen without a good team. After many years of working with many chefs, I know I wouldn't be here without a team. Cooking and creating new things is a team game in which I make decisions, but I draw the most inspiration from them.
My inspirations – I draw most from Polish cuisine because I grew up with it, but in my cooking, I keep returning to British-French cuisine, because it has shaped me. My head, heart and way of cooking are open. I am open to new flavours and products. I draw from different cultures and frequently travel, developing myself as a chef.
---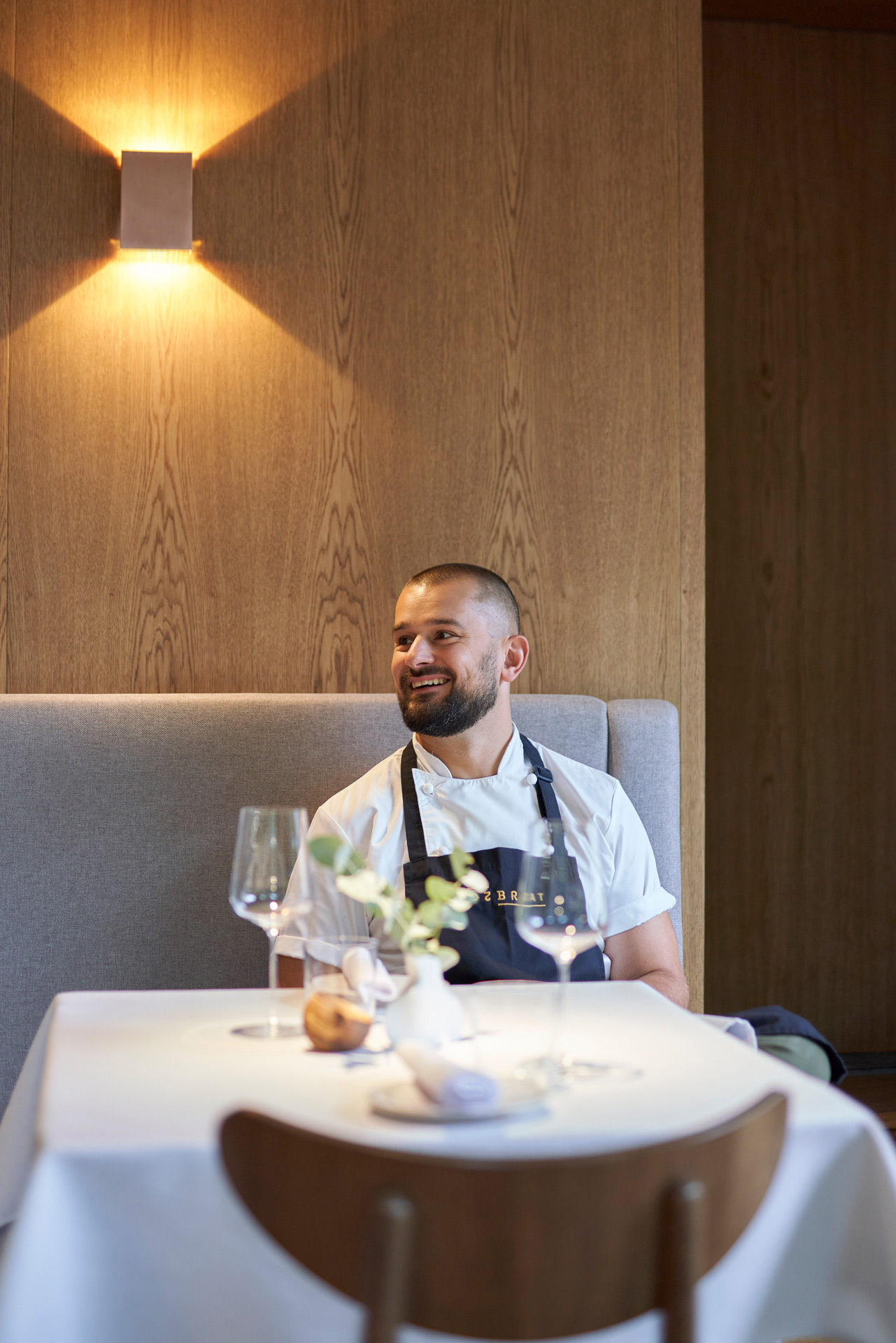 Reservation
---
When making a reservation, please provide information about diets and food allergies. 
Dress code - smart casual.
Voucher
---
Thanks to the Voucher, you can give your loved ones or friends a unique experience among people who love what they do.
Career
---
We are delighted to work in a team that still wants to develop. We want to work with talented people who see their future in fine dining, improving their qualifications and expanding their potential.
Opening hours
---
Tuesday-Friday
12.00-15.00, 17.30–22.00
Saturday
13.00-16.00, 17.30–22.00